Cooking Sauce
(109 products available)
Top Cooking Sauce Manufacturing Companies in TradeIndia
| Company Name | Location | Member Since |
| --- | --- | --- |
| Singh Refrigeration Works | Noida, India | 16 Years |
| K J Enterprises | Ahmedabad, India | 9 Years |
| Holy Land Marketing Pvt. Ltd. | New Delhi, India | 7 Years |
| Devpro (Export Products) | Bangkok, Thailand | 7 Years |
| H K Enzymes And Biochemicals Pvt Ltd | Mumbai, India | 6 Years |
| Shree Hari Food & Beverage Pvt. Ltd. | Sonipat, India | 4 Years |
| S2k Industries | Ballabgarh, India | 4 Years |
| Delite Food | Palghar, India | 4 Years |
| Shine Star Enterprises | New Delhi, India | 3 Years |
| Holyland Marketing Pvt. Ltd. | New Delhi, India | 3 Years |
Client Testimonials & Reviews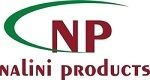 "

Business expansion doesn't happen overnight through magic; it takes sweat, determination, and hard work. For us, all of that was taken care of by GetDistributors.com. This portal has given us full cooperation and support by helping us to foray into newer markets. They offer services at nominal prices and the registration process is pretty simple. I will love to recommend this portal to all small, medium, and large enterprises out there.

"

I am a new member of GetDistributor and I am very happy with the services of this portal. GD has not only helped me in growing my business but has also supported me to improve and enhance the branding and promotion of my firm. I am consistently receiving a good number of business leads and inquiries and my company has made its presence felt on top search engines. My firm has received many competent distributors in the areas I wanted. I am thankful to GD for providing the best services of all times. I would be very happy to recommend this portal to all business organizations.

"

Tradeindia is a good portal for business. It helps me to find customers and distributors.