Solar Led Light
(2418 products available)
Tradeindia is the leading B2B platform for manufacturers, suppliers, and exporters of Solar LED Lights. Buyers may look at diversified product categories including Solar LED Aviation Light, Solar LED Street Light, Solar LED Tube Light, SMD LED Light and LED Lighting Fixtures. The lights will serve your customized requirements as well. These lights are known for power efficiency, hefty savings on electricity bills and long service life.
Explore Solar Led Light Categories
Top Solar Led Light Manufacturing Companies in India
| Company Name | Location | Member Since |
| --- | --- | --- |
| Global Tele Communications | Hyderabad, India | 17 Years |
| Haryana General Industries | Delhi, India | 15 Years |
| Surat Exim Pvt. Ltd. | Surat, India | 15 Years |
| Easy Photovoltech Pvt. Ltd. | Ghaziabad, India | 12 Years |
| Photonics Watertech Pvt. Ltd. | Gandhinagar, India | 11 Years |
| Future Energy | New Delhi, India | 10 Years |
| Zaral Electricals | Vadodara, India | 7 Years |
| Amazing Mart | New Delhi, India | 7 Years |
| Abbay Trading Group, Co Ltd | Mersin, Turkey | 7 Years |
| Suncity Innovations Llp | Mumbai, India | 7 Years |
Client Testimonials & Reviews

"

We are associated with tradeindia since last 2 years and this site helped us to promote our products and promotion. I am satisfied with tradeindia services.

"

We are customer of Tradeindia since more than a decade and their services are satisfactory and make Tradeindia a good choice for B2B online Marketing. We wish them all the very very best in achieving newer heights AND more success in their future plans AND endeavours.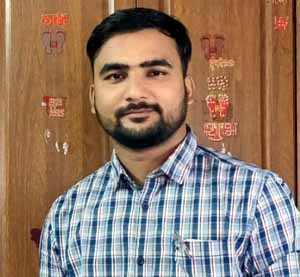 "

We have recently associated with Tradeindia.com. Tradeindia portal is very user friendly and easy to use . There is no good promotion than word of mouth promotion that we heard about tradeindia. So we are thinking that tradeindia portal will be help full to us. We want to continue this relation for long terms.